Hey there,
Every Sunday I post the most popular items from my LIKEtoKNOW.it page on Instagram stories, so you guys can get a feel for what's trending, what's selling out, etc.
I've decided to also write a monthly blog post where I do a deeper dive into the most popular items and share details about why I love each one.
So, here's the first one! These are the top picks in Clothes, Home & Beauty, and Shoes & Accessories among all of my followers.
Top Picks in Clothes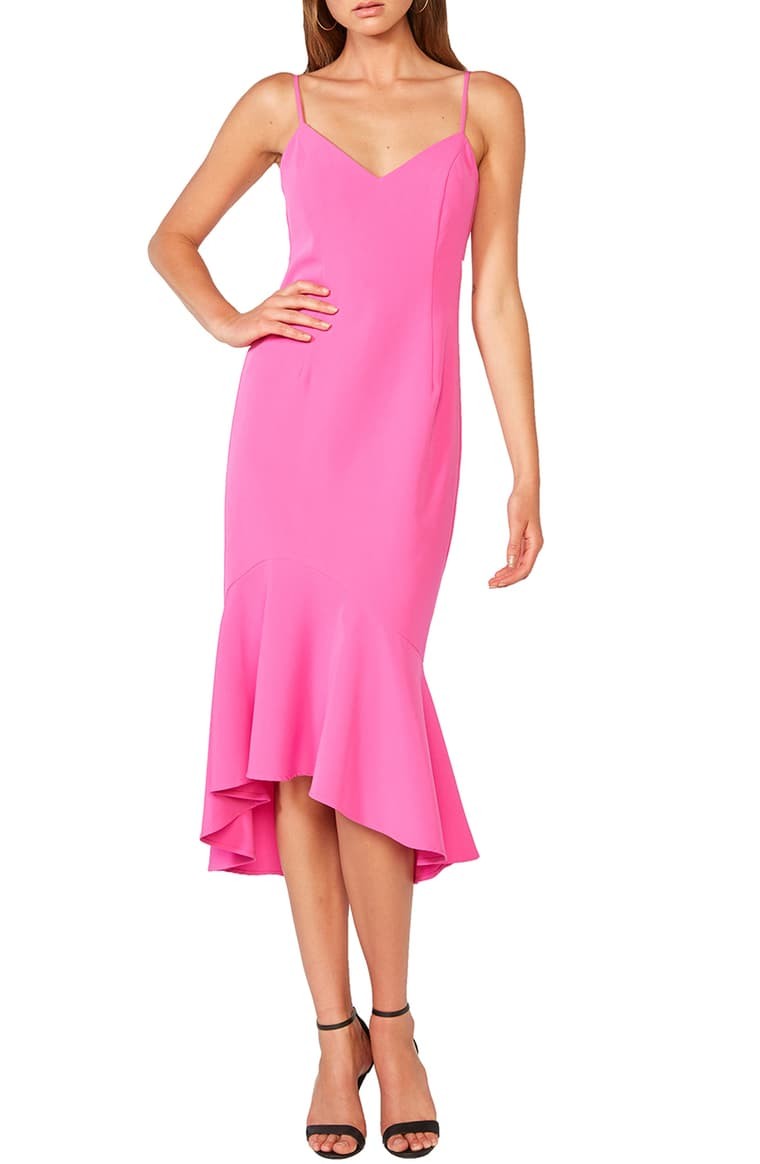 #1: Lisandra High-Low Dress
This cute midi dress has been super popular, and I can't say I'm surprised. It's the perfect shade of pink and the midi-length makes it appropriate for a whole array of different occasions. This is currently on sale for under $50 but sizes are going fast.
#2: Leopard Cardigan
I bought this cardigan last year, but was reminded of it again this year because it's so similar to the Barefoot Dreams one that was part of the Nordstrom Sale. This cardigan is super soft and has an oversized fit, so it's sure to keep you cozy throughout the fall and winter. It's $30 on Prime.
#3: Soft Joggers
I currently own these in brown and navy blue, but rest assured I will be going back for SEVERAL more colors. These joggers are buttery soft, come in more than 50 color/print options, and are under $20. I'm convinced they are the perfect lounge piece.
#4: Levhart Sweater
I've been raving about this sweater ever since it came in the mail. The quality is top notch and the color block pattern with the leopard print is just my style. You can use my discount code LAURAC15 for 15% off this sweater and everything else on their website.
Top Picks in Home & Beauty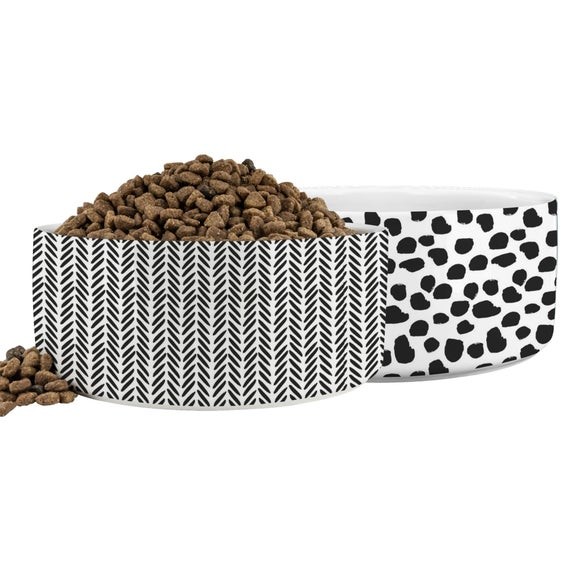 #1: Ceramic Dog Bowls
The food and water bowls we got for Ember have been one of the most-clicked items across my platforms for months. They come in a bunch of different designs that you can mix and match, and a set of two is under $50.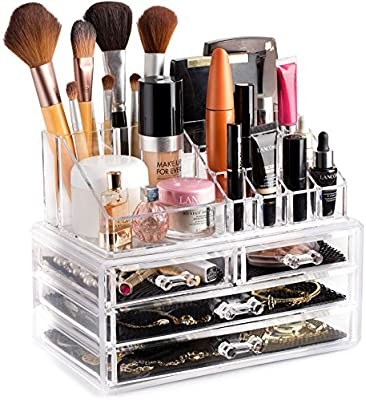 #2: Short Makeup Organizer
As you can see, clear makeup organizers are in high demand right now. This particular one is from Amazon and around $30. The top compartments are great for lippies and brushes, and the drawers on the bottom can hold anything from smaller makeup tools to jewelry.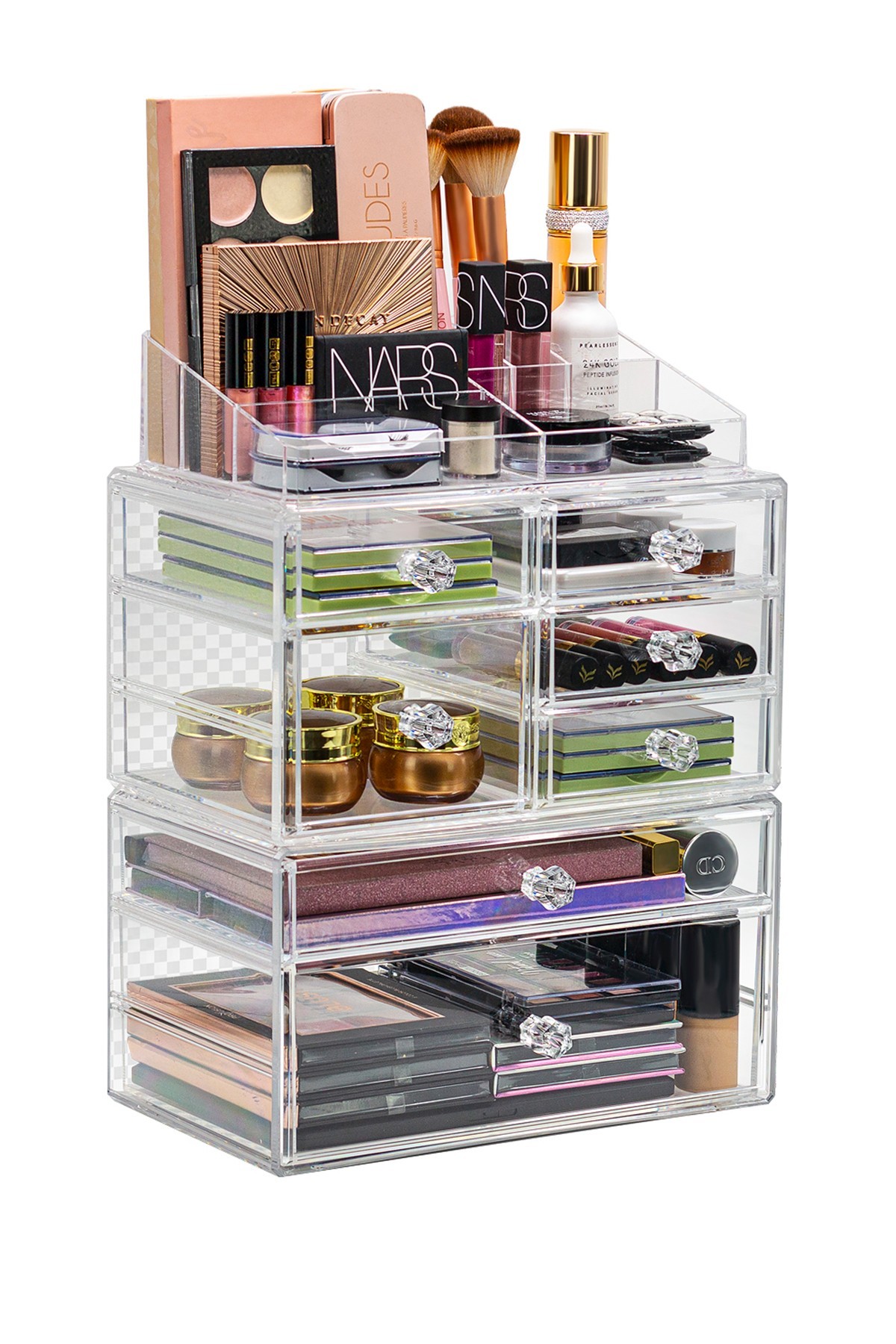 #3: Tall Makeup Organizer
This organizer is slightly taller than the one shown above and provides some extra storage space. It has been sold out for a few weeks, but I just found it in stock at another store and it comes in several different colors there, too! Under $40 and ships free.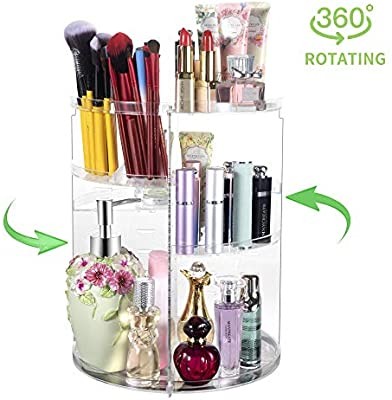 #4: Rotating Makeup Organizer
I wasn't kidding when I said these have been popular! This one is cool because it rotates, so you can store things around the entire perimeter and then conveniently turn towards whatever you need. Under $20 on Prime.
Top Picks in Shoes & Accessories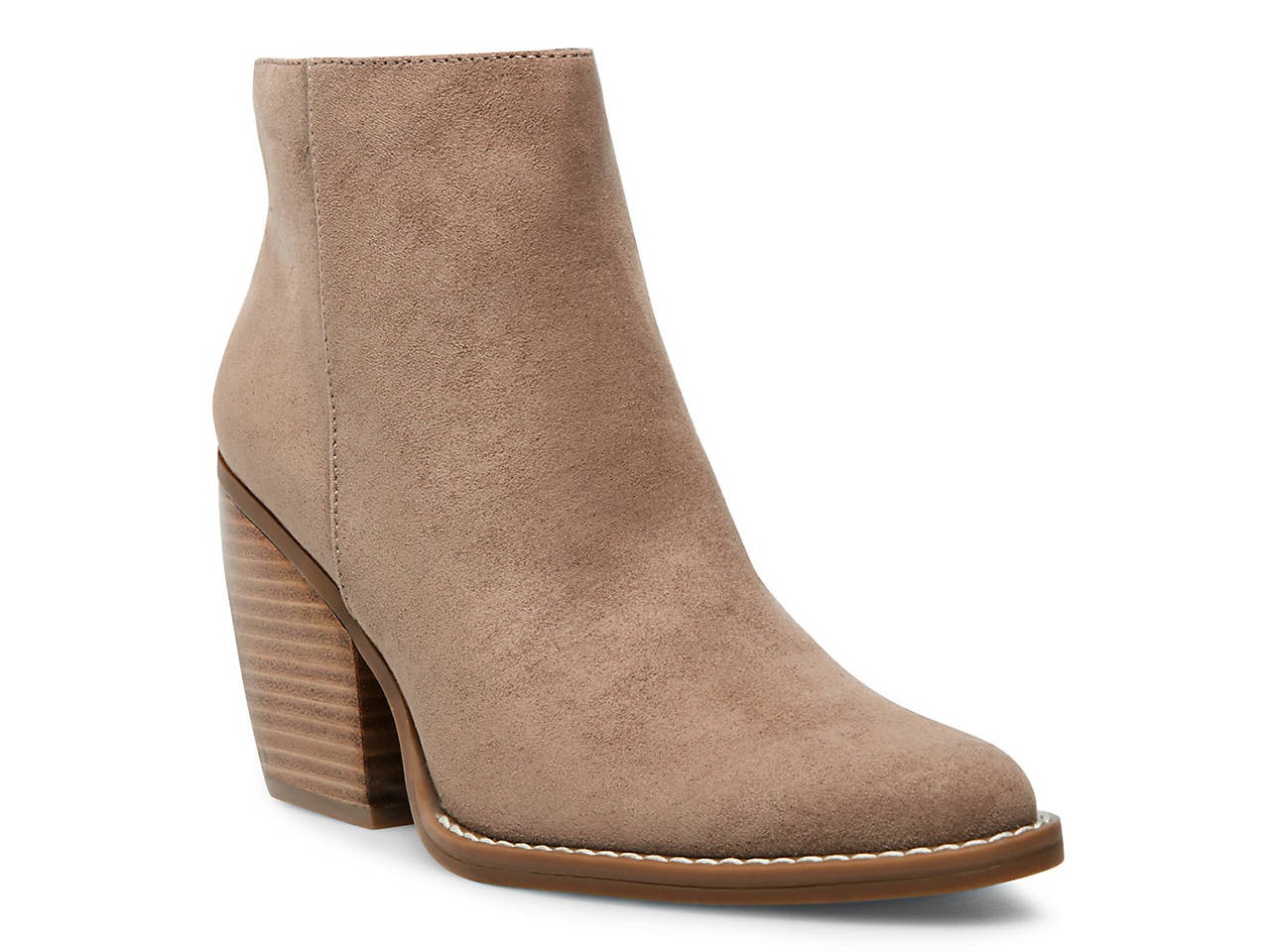 #1: Taupe Booties
I originally found these booties while looking for Nordstrom Sale similars, but they've been even more popular than the N Sale version! They were also out of stock for a while, but I just found them fully stocked on a different site and marked down to $30!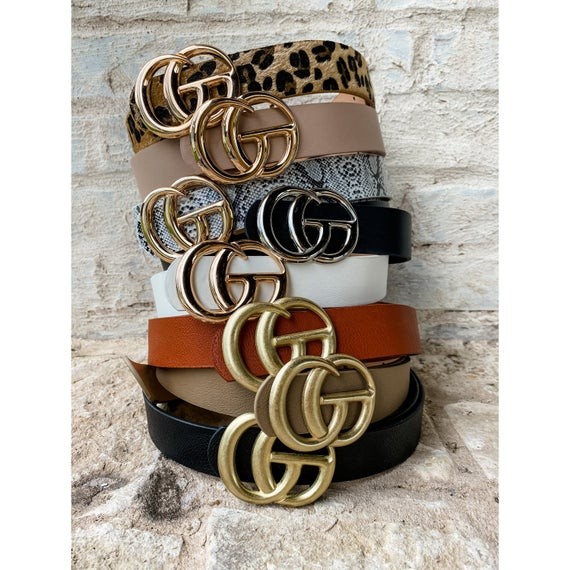 #2: Gucci Inspired Belt
This is another one you guys have been loving for months in a row, and I love it just as much. This is probably my most-worn accessory of the summer, and at only $21 it's a great buy. It comes in so many fun colors/patterns and works with almost any outfit, during any season.
#3: White Booties
These booties were another Nordstrom Sale similar find. I've always loved how white booties can step up a fall outfit, and these are a stylish pair for sure. They're still in stock and cost $50.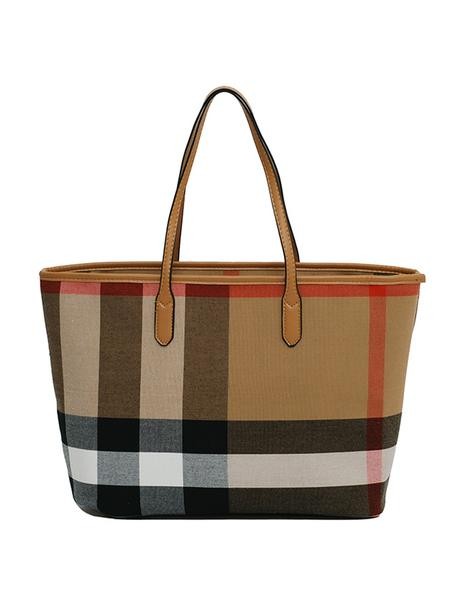 #4: Burberry Inspired Bag
I love the pattern on this bag for any season, but it's especially nice for the fall. Designer inspired items are gaining a lot more traction these days, it seems, and this bag gives you the designer look for $69.
Those are all of the most-loved items from August! Did your favorite make the cut, or is there something else you've seen in my posts that you like better?
Drop a comment below with your own favorite August finds.
If you want to see more updates on what's popular across my posts, I do a top 5 from each category on my Instagram stories every Sunday.
And if you want to shop any of the items from these posts, links are included throughout but I'll also add a carousel below so it's more convenient.
I hope you all had a great month and that September brings you lots of smiles. I'll be back soon with more fashion and fun!